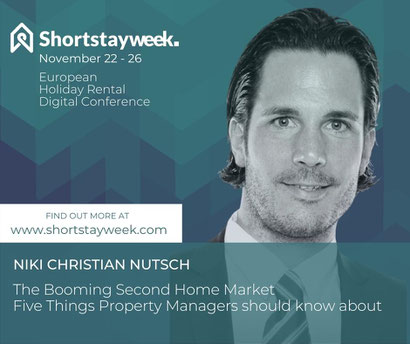 I have been invited to talk at the Shortstayweek, the European Short Term Rentals Digital Conference. This event will take place online, from November 22 to November 26, with a core event in English and three additional events focused on 3 markets: Italy (in Italian), France (in French), and Spain (in Spanish).
My presentation will provide valuable insights on the current second home boom, new product concepts, and new services that will help property managers to create additional revenue streams and grow their business.
For more information and registration click here.
---